Think lifestyle,
Not Diet
FreshEX™ was founded to serve healthy lifestyles by offering the convenience of gourmet, calorie-controlled meals, delivered to your home, office or event.

Our menu of nutritionally-balanced meals is the result of nearly a full year of tasting and development, by a team of registered dieticians and fitness professionals focused on one goal – healthy lifestyles made easy.Leave the shopping and cooking to us and simply enjoy!

Menu

Value Propositions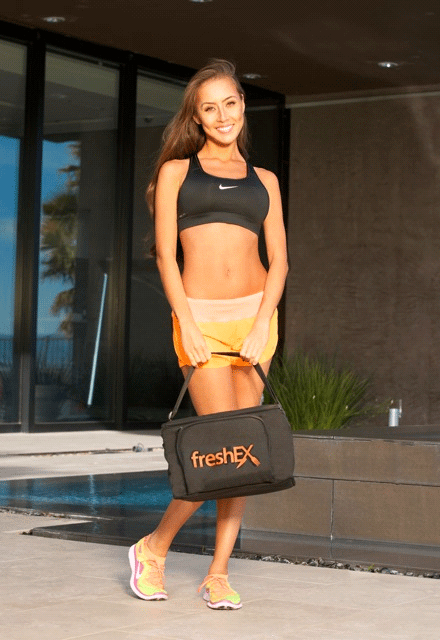 Nature Created it BestOur meals are prepared with no preservatives and the least processing possible to ensure you receive all the benefits that nature intended.

---

Healthy GourmetWe do not compromise on taste. Lean proteins and complex carbohydrates are combined with natural herbs and spices to create rich flavor profiles.

---

Meals in BalanceWe blend the proper balance of healthy fats and macronutrients to maximize overall health.Successful weight loss comes from calorie-controlled meals that incorporate healthy fats as part of a balanced daily diet.

---

Diabetic-FriendlyOur meals are designed by registered dieticians to aid blood sugar stability.

---

Gluten-FriendlyRice flour, quinoa and other alternative grains are used in all our meals to reduce inflammatory responses.